Knaresborough Road, Bishop Monkton, North Yorkshire
£925,000
---
5
2
3
Show Home Open 12.00 - 4.00 pm New Year's Day **RESERVE BEFORE CHRISTMAS AND WE WILL PAY YOUR STAMP DUTY*** 5 BEDROOM DETACHED HOUSE FOR SALE - The Gracemere Show Home is a stunning double fronted Georgian farmhouse styled home nestling in the sought after village of Bishop Monkton known for its active and welcoming village community and offers delightful views over the adjoining fields towards the North York Moors National Park. Show Home Open Friday to Monday inclusive 10am to 5pm Tel 01765 676567
Knaresborough Road, Bishop Monkton, North Yorkshire
£799,000
---
4
3
2
Show Home Open 12.00 - 4.00 pm New Year's Day 4 BEDROOM SEMI-DETACHED HOUSE FOR SALE - The Owlsmoor is a traditional double fronted Georgian farmhouse styled home nestling in the sought after village of Bishop Monkton known for its active and welcoming village community and offers delightful views over the adjoining fields towards the North York Moors National Park. Show Home Open Friday to Monday inclusive 10am to 5pm Tel 01765 676567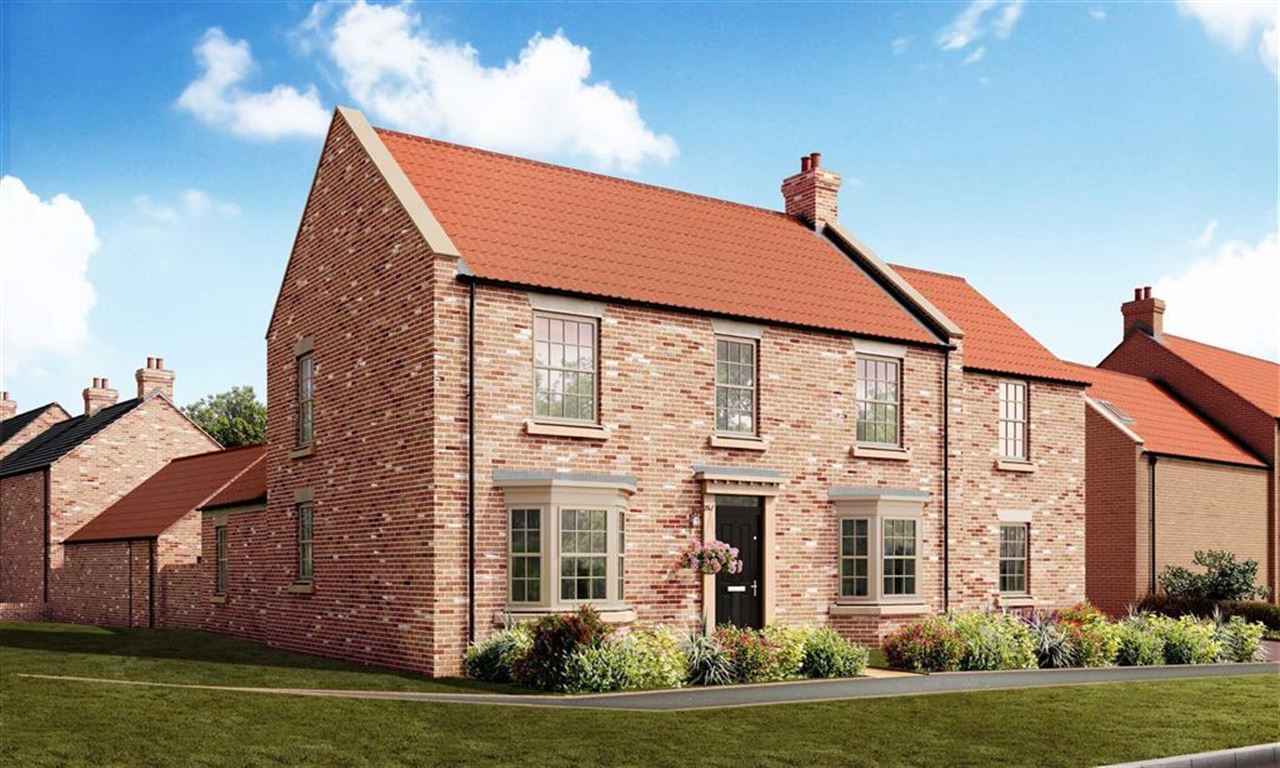 Knaresborough Road, Bishop Monkton, North Yorkshire
£775,000
---
4
3
3
Show Home Open 12.00 - 4.00 pm New Year's Day 4 BEDROOM DETACHED HOUSE FOR SALE - Mulgrave is a charming double fronted Georgian farmhouse styled home nestling in the sought after village of Bishop Monkton known for its active and welcoming village community and offers delightful views over the adjoining fields towards the North York Moors National Park.
Knaresborough Road, Bishop Monkton, North Yorkshire
£599,950
---
4
2
2
- PLOT RESERVED - We are delighted to offer for sale a beautiful new build home built by Kebbell homes to exacting standards offering a fantastic choice of living options in the highly desirable village of Bishop Monkton. PART EXCHANGE CONSIDERED AND HELP TO BUY AVAILABLE.
Knaresborough Road, Bishop Monkton, North Yorkshire
£470,000
---
3
2
2
Show Home Open 12.00 - 4.00 pm New Year's Day 3 BEDROOM SEMI-DETACHED HOUSE FOR SALE - The Whycrest is a delightful cottage style home nestling in the sought after village of Bishop Monkton known for its active and welcoming village community and offers delightful views over the adjoining fields towards the North York Moors National Park. Show Home Open Friday to Monday inclusive 10am to 5pm Tel 01765 676567
Knaresborough Road, Bishop Monkton, North Yorkshire
£465,000
---
3
2
2
Show Home Open 12.00 - 4.00 pm New Year's Day 3 BEDROOM SEMI-DETACHED HOUSE FOR SALE - The Whycrest is a delightful cottage style home nestling in the sought after village of Bishop Monkton known for its active and welcoming village community and offers delightful views over the adjoining fields towards the North York Moors National Park. Show Home Open Friday to Monday inclusive 10am to 5pm Tel 01765 676567