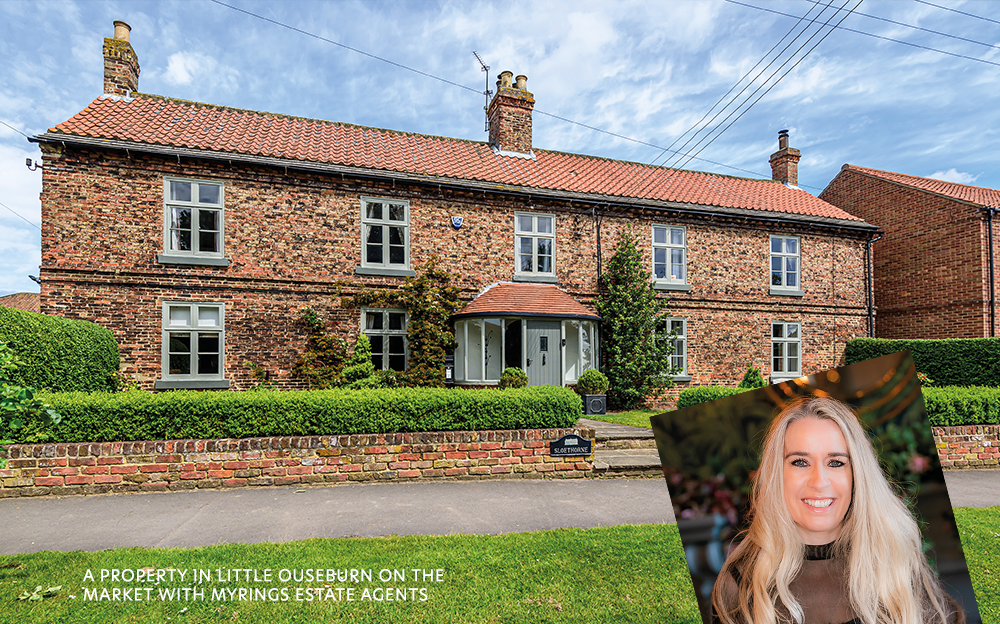 Gemma Myring, the managing director of Myrings Estate Agents on Harrogate's durability and setting the business up for the future.
Harrogate's ability to ride out national economic storms over so many decades is the stuff of legend. Not for nothing is Harrogate referred to as the 'Teflon Town' and we don't see any significant change in the short/medium term in our property marketplace.
During the awful Covid crisis and now in its aftermath, there is still ongoing house price inflation as well as an increase in rents, especially for larger family homes with outdoor space/garaging.
Will the iron rules of 'supply and demand' be broken here on the back of rising inflation and an increase in base bank rate with its impact on mortgages? We don't think so. Can the big builders here, like Barratt, Persimmon, Taylor Wimpey and Bellway continue to sell their new homes as fast as they can build them on the back rising costs for bricks, blocks, timber and a shortage of labour? Yes, they can and most are taking reservations for 2023.
For our part we believe in future planning and working hard/smart as well as strengthening the foundations of the business to protect against any future downturns as well as responding to changes in the marketplace. Right now we are refurbing and rearranging our offices to be more inviting to visitors.
Less obvious are the new 'state of the art' software systems and most of all, the leading, inspiring, training and rewarding the residential sales and letting teams. We take the view that sales and rentals are just two sides of the same coin. The sales team pass on rental leads and visa versa, but share the same drivers to give all our clients – buyers, sellers, landlords, tenants, investors, professional associates and tradesmen – a great service, underpinned by the highest professional standards.
Here we would say that although we invest heavily into our website and into social media, we enjoy a great level of business on the back of 'word of mouth' referrals from so many previous and existing clients who welcome our non corporate / independent family centred way of working.
My brother Simon and I are both 'hands on' in the business every day as indeed are all working directors – Syd, Colin, Clare – and even my dad, Charles! All of us rotate through the business on a daily basis in the sales and lettings departments to maintain the synergies, a way of working which we believe is one of our special advantages over fellow agents in the town.
What of the future? Well, we now run all electric viewing cars, but more strategically recognise that we must do more into rentals as lifestyle changes and the property market reshapes. We stand tall and look forward to more great adventures.