Landlords and Self-Management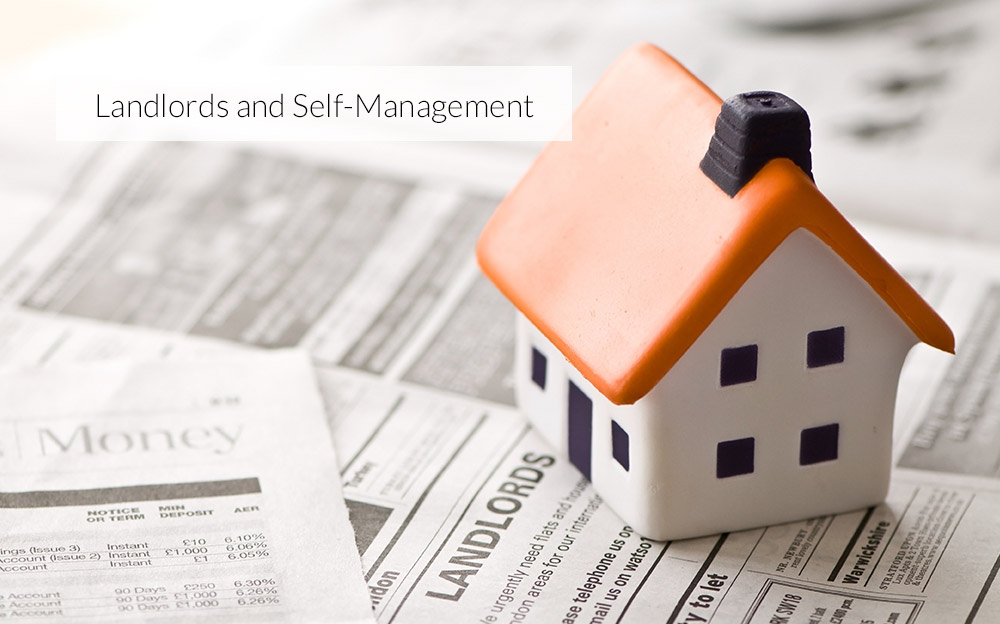 Accidental or new Landlords managing their own property investments may seem like a very good idea – but we wouldn't recommend it – and here are just a few of the simple reasons – in brief  – why :
Finding Tenants.
How difficult can it be ? – folk are crying out for good rented accommodation in Harrogate  – with a significant pent up demand for bigger family homes with good outdoor space / gardens.
There are decent / reliable Renters out there , but you still need to find them. Just for openers you will have to do your own marketing and this costs money – not to mention the time it takes. Professional Letting Agents  – ARLA registered – are well set up for this and already have databases of vetted and available Renters for each type of property to contact .
In addition once a good Agents board goes up – the phones start ringing !!!!!
Getting the right Tenants.
Brace yourself for some unwelcome news – some of the Tenants  – certainly not all – who scour the Small Ads , Social Media and sites like Gumtree aren't always the best in that their renting history can be sketchy or even non existent. A good Agent will hugely lessen the chances of an unsuitable Tenant.
Holding your Portfolio back.
This hidden danger is one most Landlords don't think too much about but is something which needs careful consideration .
Property management takes time , lots of time. A poorly perceived service and a bad experience with a Tenant can end up on Social Media in a jiffy – doing no good to your name / reputation .
Repair and Maintenance issues , queries and questions from Tenants all need to be dealt with promptly and efficiently .
The nightmare scenario for any  Self – Manager – is being overseas on holiday  – and the Tenant rings to say there is water  pouring through the ceiling. A Letting Agent handling the running of the business 24 / 7 makes life so much easier and even better maintains a healthy degree of separation for the Landlord from the Tenant.
 Personal attachment.
Its really important for a Landlord to be objective and professional at all times  – especially for example – if the property being rented out was a former family home. Any complaints or accidental damages for example can soon cause considerable friction.
Please remember the single most important rule for any Landlord  – "never ever rent to family members or good friends ".
It seldom ends well.
Small things slide.
Some routine tasks seem rather trifling and unimportant – they are not.
The importance of detailed check ins  – inventories – quarterly inspections – check outs with plenty of good photos cannot be understated if you want to avoid disputes and get your property back in pretty much the same condition as the day the tenancy began. Proving that any damage has been done by a Tenant without a proper inventory is impossible.
Its also essential to have EPC. Gas Safety and Electrical Safety Certificates in place along with connections to  – and readings on – all the Utilities
Falling foul of the Law.
Don't get on the wrong side of the law.
Being a Landlord can be a minefield if you are not au fait with all the legislation – and even if you are, rules change and new regulations are now coming in thick and fast . In the same way – never attempt any DIY especially involving Electricity / Gas or Water. Let the Letting Agent send in qualified / insured tradesmen . The consequences for any accidents are very considerable – to include prison time.
 Summary.
This blog is not intended to scare you or put you off Self Management if you have the knowledge / experience and time to do the job well.
This will not surprise you.
We take the view that for most Landlords it makes so much sense in terms of profit and peace of mind to instruct a good Agent on a Fully Managed basis.
A good Agent – we recommend Myrings – will be with you during the entire Letting process and doing a lot more than just collecting and paying you the rent. More importantly the Lettings team will look after your best interests and be there for you should any disputes arise.
Finally – we are Property experts who can help you handle your investment professionally and efficiently. If you have a property  / properties you would like us to manage then please give our team a call.
Charles.